Satisfy your curiosity about all these homebrews on CPC discovering these pages and deciding to run some games with an emulator is one thing. But copy some games on 3" disks with covers and labels needs a motivation of a whole new level. We will therefore assume that your CPC is already equipped with a 3"½ floppy disk drive and that you know how to use it to enjoy all the wonders of a real AMSTRAD computer.
We offer you a simple overview of applications for PC or CPC that will make it easier to quickly transfer the games tested on HOMEBREW.AMSTRADTODAY.COM to good old 3" floppy disks!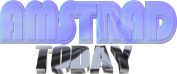 Note: If you really need informations to connect a 3"½ disk drive on your CPC and learn to use it, please refer to the website
AMSTRAD TODAY
that shows you how to do it step by step. Sorry but this website is only in french.
CPC Disk XP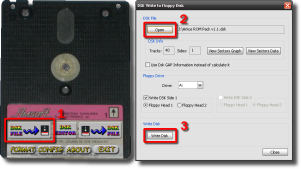 CPC Disk XP
is a small application for Windows (XP/Vista/7/8) which allows you to write on 3"½ floppy disks the content of DSK files that are normally intended for emulators. Install software without omitting
FD-Raw-CMD
supplied with (FDInstall.exe).
With CPCDiskXP, insert a 3"½ floppy disk in your PC disk drive (even unformatted) and write in a few seconds DSK files following the small "quick guide" against (you can click on it to enlarge). The disk is written and you can use it immediately in the 3"½ disk drive of your CPC.
Discology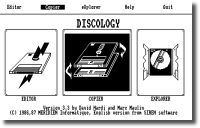 Discology
is an institution, a venerable ancestor who never ceases to serve. Here, it will allow you to quickly and effectively perform full copies of disks or files to the famous 3" floppy discs.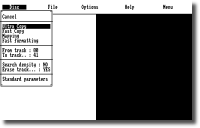 To perform a full copy of a side of a 3"½ disk to a side of a 3" disk, it is very simple. Begin by writing the game of your choice on a 3"½ floppy disk with CPCDiskXP. Now load Discology on your CPC and start the application named
Copier
. In the
Options
menu, switch the source drive to
B
. In the
Disc
menu, select
Fast Copy
. At the invitation "Insert SOURCE disc", insert your 3" disk formatted in the internal drive and your 3"½ disk containing the game to duplicate in the external drive to start copying. It can happen that fast copy does not work, then try a
Ultra copy
.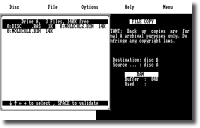 To copy files, use the same way, but instead of throwing a fast copy, choose the
Copy
option found in the
File
menu. At the invitation "Insert CURRENT disc" remove the Discology disk, insert the formatted 3" floppy disk in the internal drive and your 3"½ disk containing the game to duplicate in the external drive. Select the files to copy and go!
Be careful though, some games must be copied using the ultra copy (STAR SABRE, GROOPS!, R-TYPE ...), maybe to respect a Cat'Art.
Arkos-ROM
As its name suggests,
Arkos-ROM
is initially designed to be stored on a ROM chip to add to the BASIC some commands called RSX. As the author
Targhan
wanted to do things right, he decided to offer some of the content of the ROM in an file executable from a single floppy disk for those who can't use ROM chip. This file includes its WriteDSK application that, among other things, play a DSK file directly from a floppy disk in MS-DOS format inserted into an external 3"½ disk drive on CPC and write it on a 3" disk in the internal drive.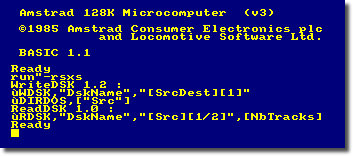 Multi Mark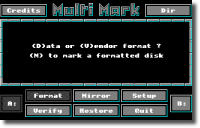 A full copy of a DSK file on a 3" floppy disk needs to be sure it is in perfect condition to receive all the data. To avoid unpleasant surprises, we recommend the use of
Multi Mark
, an application that allows you to format in a few seconds a side of a floppy disk and check its structure (once the application is launched, insert your 3" disk, press the F key to launch the formatting option and D to specify a Data formatting).
If Multi Mark discovers bad sectors, it isolates them and creates an "ERROR" file. It permits you to use the rest of the available space to copy files without any problem. So if your 3" disk is not completely clean, you can still use the sane sectors to copy files from a game using Discology.
Cheats'n tips
Formatting a 3"½ floppy disk in MS-DOS double-density file format